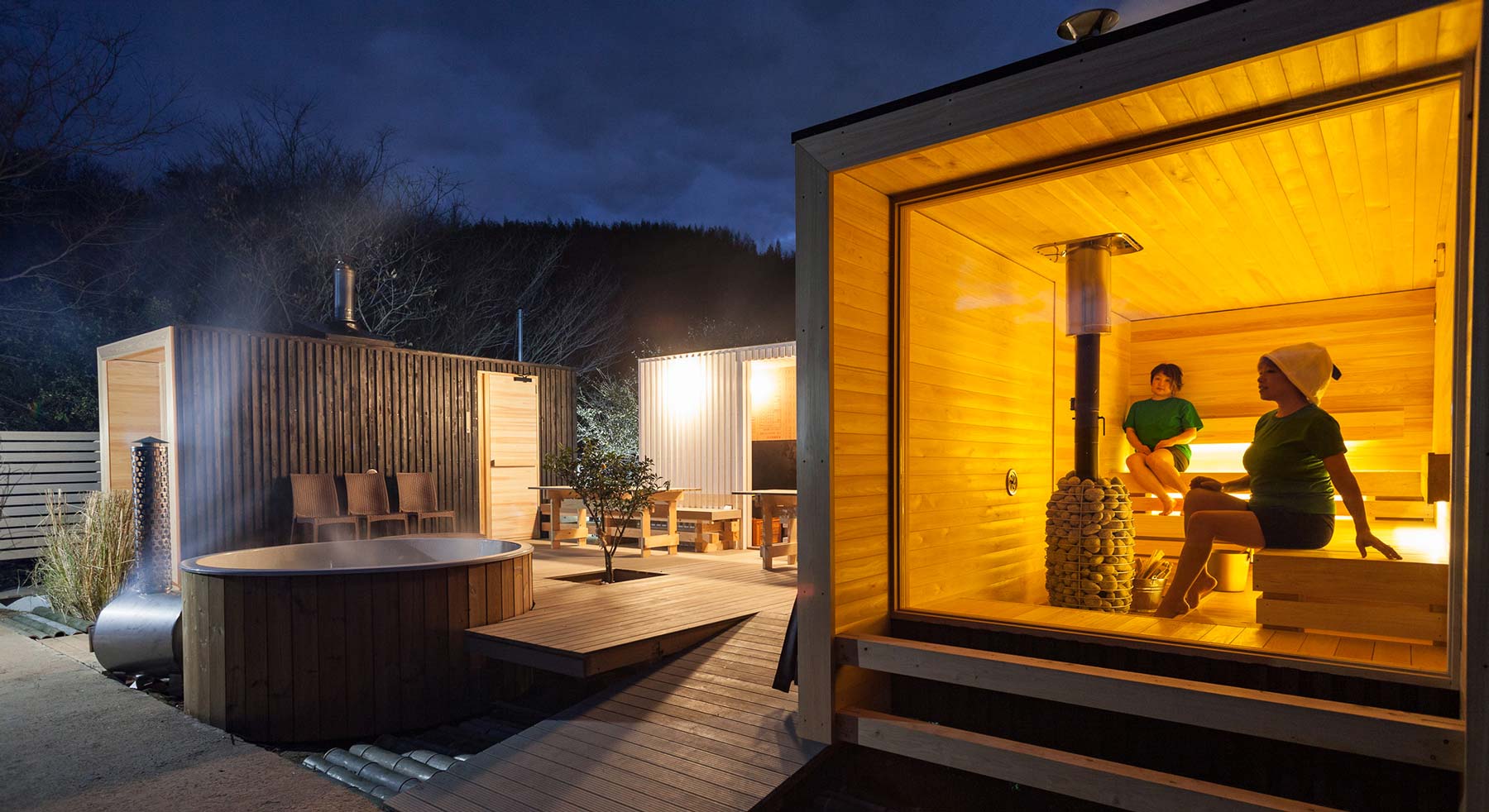 Sauna meri Kosagi-jima
Tucked away at the end of a small path along the seashore.
Feel the island time flowing slowly as you enjoy the private beach and calm sea view.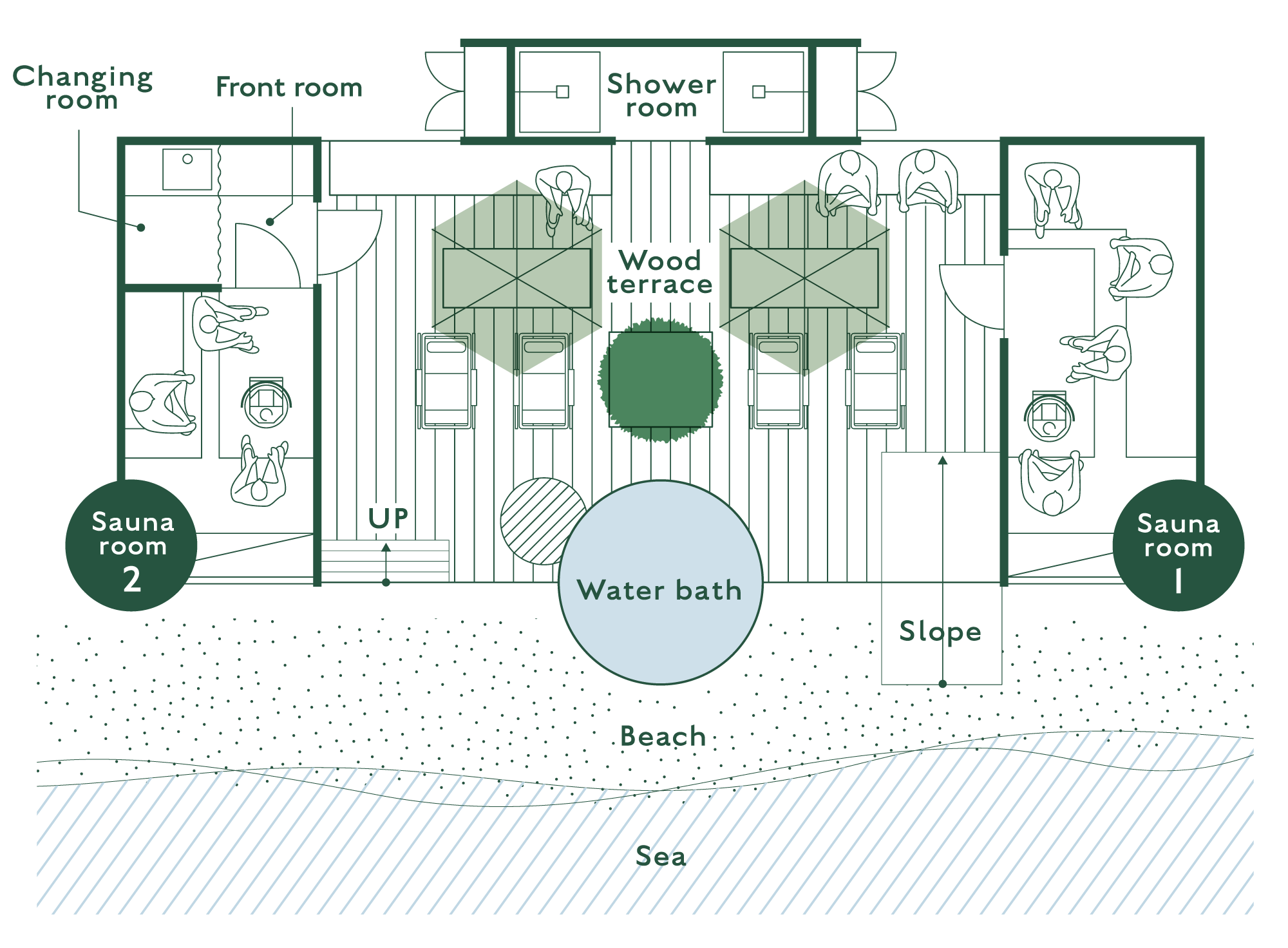 ◇Sauna cabin
There are 2 sauna cabins with a capacity of 8 and 4 people. The rooms can be used flexibly according to the number of guests and the way they spend their time.
Full glass opening towards the sea gives you a monopoly of the scenery. In addition, the black painted exterior walls are in harmony with the original landscape of Yakisugi (roasted cedar) in the Seto Inland Sea.
◇Sauna stove
The stoves and stones are all from Estonia, a country with a long history of Sauna. The making of HUUM stoves require much manual work. The stones are durable and with well heat capacity. As fuel, we use bamboos from Kosagi-jima. In sauna room, you can「Löyly」by yourselves, enjoying the mild and long-lasting steam while rising the temperature and humidity.
◇Cold bath
You can get a cold plunge by the underground water and release your bodies from heat. There is a highly designed bathtub, made in Estonia, in the center of the wooden terrace.
◇Wooden terrace
Two sauna cabins are laying on wooden terrace where is for getting fresh air after sauna sessions. There are also benches, deck chairs, and parasols, allowing you to get fully rested in your own way while enjoying the view and the island.
◇Shower
There are 2 shower stalls in a separate house next to the sauna cabin.